it's that time of year again, when the kids return to school & many of them are heading off to college for the first time; or in mck's case the fourth & final time. how did we get here? it goes by so dang fast.
as i write this, i am watching netflix's 2015 animated the little prince. this version is about a daughter of a single mum, who meets an eccentric old man who shares the story of "the little prince." the story in brief, that many people do not see what is truly important in life. like any film, similar to dreamwork's movie home, any storyline with the subject matter of a single mum & daughter tugs at my heartstrings. netflix's is no exception, but i will get back to this.
the whole dropping off to college is definitely not for the "faint of heart," & definitely not mine & mck's strongest moments. like many other eager co-eds who are enthusiastically awaiting this rite of passage, we as a team have not managed to escape unscathed each year. there is always a fight & there are always tears and always for different reasons.
so let's review: for the last 22 years it has just been mck & me for the most part. when you spend as much time together as we do, there is bound to be a boiling point. it happened every…damn…year, but at least i can say it out loud. if you go into the "moving in" experience with low expectations, you won't be disappointed. just try not to compare yourself to the "other perfect families" who appear to be getting along like champs. there is always something you are not seeing. there has to be, right?
so here is where i show you photos of our move-ins & give tips about prepping for college dorm life. i have learned a lot over the last four years. you will as well, but here is a a sort of "how to not make the same mistakes i did" crib sheet.
freshman year
oh freshman year dorm move-in day. that sentimental moment in every parent's life when they must "let go" of their now young adult-child, out into the cold, cruel world. being that i am a single mum & the fact mck is my ONLY child, i feared the worst & i got it.
we had already met her new roommate when shay visited us in nashville. her parents were kind & the load in went well due to the terrific volunteers. i spent the better part of two "half" days trying to make all the details in their julia tutwiler room perfect. this was my massive error.
mck didn't need me to do all this work. she wanted me to & i allowed myself to do it thinking it would be great for PG photos, but the emotional & physical stress took it's toll. i watched all of the "perfect" families with mums & dads hugging their daughters lovingly, while saying kind things & just knew we would do the same. we didn't. mck hugged me, said she loved me, but was more interested in her new friends. so i walked back to my car feeling drained & dejected. i bawled my eyes out all the way from the second i had my seatbelt buckled to at least 10 miles north of birmingham. that is at an hour's worth of tears.
i worried all the way back home. would she be okay? would she sleep well? will she get along with her roommate? how will she do in rush? what if the worse happens & not one sorority wants her to join. will she meet a boy? how will she adjust to being on her own? will she get up on time?
ultimately mck got adjusted, pledged tri delta sorority, went to SEC football games & came home many times over the first semester. then she got mono second semester, however still managed to pull out a 3pt GPA. her room bedding helped keep her comfortable during this time, so in the end i am grateful for all the extra work & expense. we did throw away her some of her sheets & mattress cover from all of the germs. ewww.
sophomore year
mck was one of the 7 "annointed ones" (a moniker made up by moi) from her tri delta pledge class to move into "the white house" off campus. it is a rental the sorority has passed down over the last decade. it is a dump! mck was getting her own room, so this is where we could do it up all her own way. we used her duvet from her bed at home & i made a headboard from scratch within 24 hours of arriving. i had already painted & recovered grandma smith's folding table & chairs for their front porch. needless to say, these did not make it unscathed & were ultimately trashed.
the girls living on their own was quite an adventure both good & bad. BAD: they were broken into, there was a campus lockdown which terrified them & they even endured some remodeling. GOOD: those were the pre-gaming before home games, birthdays & the bonding the seven experienced all together. it was an phenomenal trial run of adulthood for them, all while having a safe place to land under the guidance of parents. i don't think any of them would trade it for all the money in the world.
as for how did mck & i do as a move-in team that year? well there was definitely a fight or two and it took two days again to complete, but her room was cozy. for some reason i didn't cry when i departed. i suppose i had been there before & felt extremely confident in my girl's abilities after her rough first year. oh, but i did cry... within 24 hours when the house was quiet & i realized she was gone again.
mck stayed for summer school after sophomore year & lived in "the white house" because of the year long lease (make sure you read over these before the adult-child signs one). she did great & she moved herself home without any help, because she started bringing bins home over different weekends. she stated "since i have been playing so much "tetris" it helped me pack well." ha!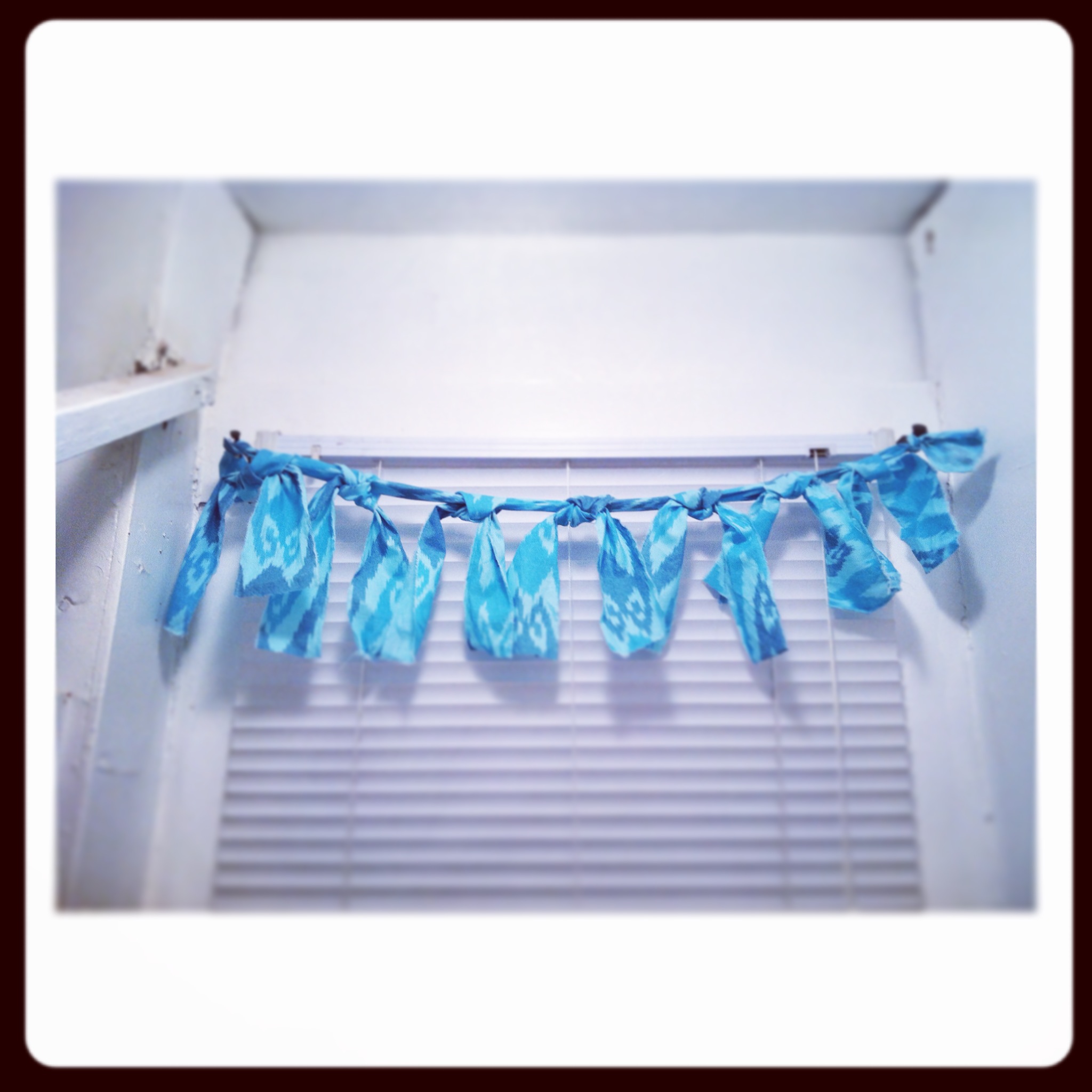 junior year
hallelujah she is moving into the practically brand new, tridelta sorority house!!!! i was super pumped because she would eat, sleep, study & do laundry all in one building for the most part. plus there basement can hold all of them & a fraternity full of boys in tornado weather.
there was new decor planning with the new roomie & yes more money spent. this time we even invested in a tempurpedic mattress topper for a more comfortable sleep (we didn't do the same sophomore year & regretted it). we loaded up & headed down for our assigned load-in time. it was the day before rush workshop was to begin. holy crap what a madhouse!
there are several photos below, but none of a finished room. why? because mck was constantly talking with her new housemates & all of the other tridelta's visiting. did we fight? yep. this time i was only there for half a day. she hugged me & turned back to her friends outside of the house. i burst into tears the second i closed the door to my car. mck had been in tuscaloosa almost all summer, so i had her for such a brief time & then "poof" she was gone again. she belongs to other people. i cried almost the entire trip back to nashville. that's 3.5 hours of crying this time.
one more point of information...we had purchased a futon from target for their room. at the end of the year i came down a bit early & took a car load home. she finished up by herself, but when no one wanted the futon, she left it behind to be donated. it cost us $100 on sale. considering i slept on it twice, instead of a hotel room when i visited, it was well worth it.
oh & she never got her room fully together that year.
senior year
having recently returned from senior year move-in, i will break it down very simply for the final year:
mck was home all summer long (three months to be exact) she worked & turned 21, but still...it was three months. did we fight...yep! (you are not shocked at this point are you?)
she was moving back into the tri delta house, this year with one of her besties & another original "annointed ones." madison is also rush chair, so we got first day move-in.
they used the bedding from mad's junior year. it is lovely & cost effective.
mck was incredibly specific on what she was moving in this year. minimal. she had learned.
mck wanted to get FULLY set up this year. she was adamant.
i warned her prior to departure that if anything went down poorly, i was out of there. we were doing great until lunch. i suppose i should have taken the xanax earlier. i don't do well with college drop off (see previous years) & i don't do well when i begin to get hungry.
we fought. i cried then. we finished up. we took photos. i drove away. i did not cry driving back to nashville. i was all cried out.
the girls are smack dab in the middle of rush this week. haven't heard much from mck, but this is a good sign based on previous years. she is an accounting major & will be job searching well into fall semester. she will be fine & get a great job. how do i know? four years of moving her into college & the decisions she now makes. she is learning something in tuscaloosa.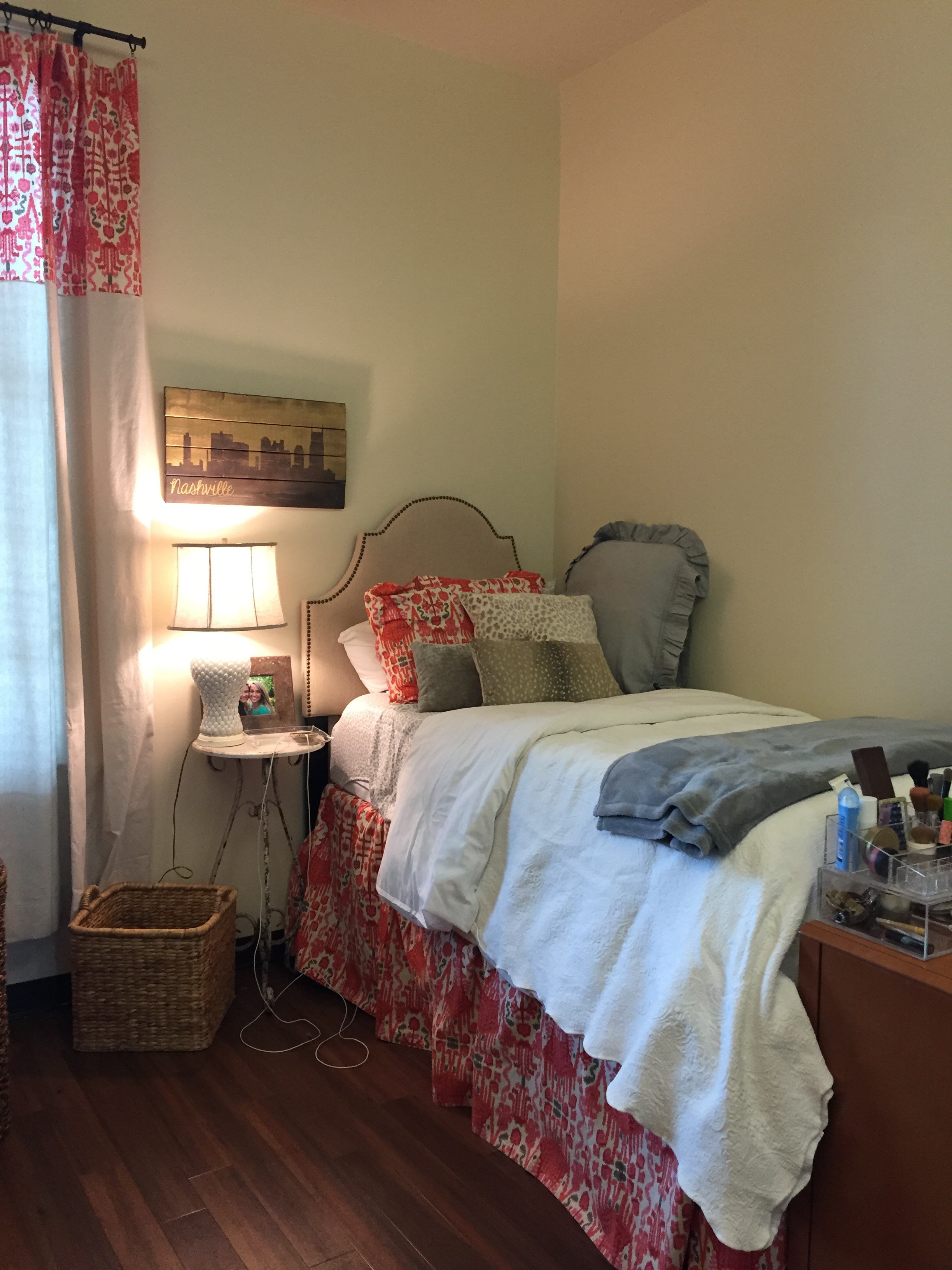 circling back around to the little prince analogy, i see how it correlates with college dorm room move-in expectations. sometimes we miss what is truly important. i should have focused sooner on allowing my adult-child to to fail. i suppose it is a little harder for me, since it has been "just us" for so long, but that's most likely an excuse. but it's my story & i am sticking to it.
final thoughts:
all in all we did pretty well with not spending an exorbitant amount of money on all of the extras over the four years of alabama dorm life. trust me there are plenty.
we should have had the rug delivered & installed prior to our arrival freshman year.
we did rent a safe & had it installed. then we purchased one for her sophomore year & it has been helpful.
she didn't really need all of the supplies i sent with her freshman year, like the small dirt devil vacuum cleaner. she rarely used it. seriously like you think they will clean?
a steamer versus an iron & board is the better option.
i still use her freshman duvet (after is was cleaned) on the twin bed here at the pgpad.
giving her pantry space, under the refrigerator we purchased for sophomore year, was another good investment. she can use the refridgerator as a wine fridge in her first apartment. lol.